The Business Model Canvas (BMC) by Strategizer will help you to sketch out your business idea. It can be used in teams as a shared language to have better strategic conversations, or individually as a tool to structure your thinking.
PREPARATION
Start by watching the following short videos about business model design:

Download the template and print it, or use a similar digital tool.
Read through the following documents

Make sure you have a rough idea about what you will be working on, who is the customer and what are their needs and wants and how we could solve it.
WORKSHOP
Make sure everyone has read the documentation (above)
Have a discussion about the background, context, the problems, or opportunities to solve and who is the customer. If you are not aligned in the team, you might start the workshop with a framing of the opportunity, idea generation and prioritization.
Write down the customer segments. We recommend that you try to define it as good as possible. Think of a role at a company in an industry. For example, "Business Managers within governments agencies". It needs to be someone who is a decision maker and can buy your product or service.
Everyone works with the 9 areas in the canvas (1-4 hours)

Do one area at the time
Everyone describes what they have written
Group post-its that are similar
Have a discussion and update your canvas to create alignment about each topic (each box) in the canvas

Have a discussion to create alignment about overall picture
Decide if you have a good-enough prototype of the business idea that you can communicate in a clear and concise way.
TIPS
See the canvas as a sketch
Try to make many different canvases
Start with the customer desirability and business viability, last the organizational feasibility
If you can't answer one of the areas in the canvas, talk to someone who has better understanding of the area
Here is an example of the Tesla case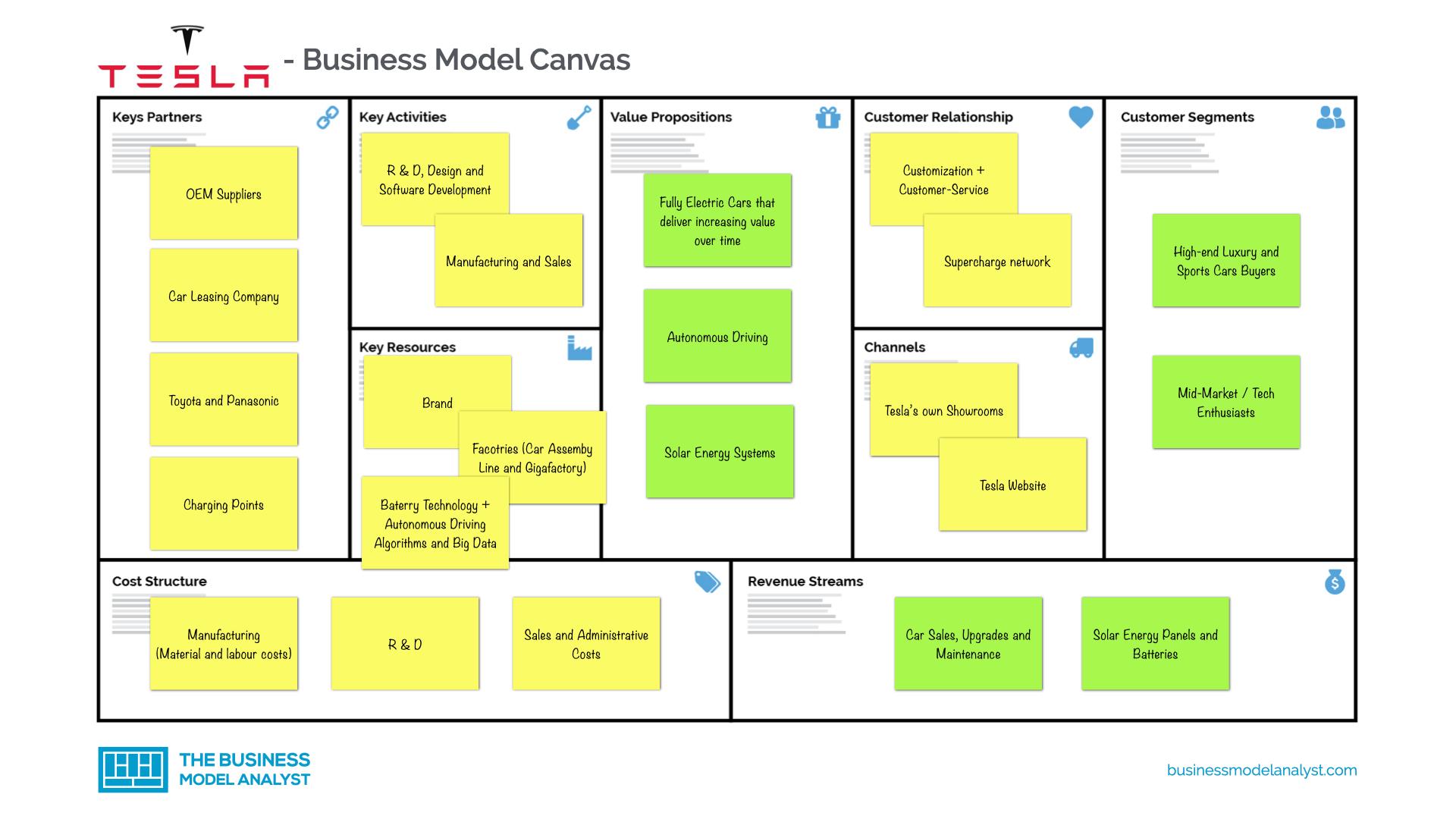 This play is based on the business model canvas from the book, Business model generation by Strategizer